Learning Family Time is a valuable part of the school day. It provides an opportunity for the tutor to 'check in' with their students, and discuss any issues or concerns. The tutor will maintain a daily insight into the behaviour and progress of individual pupils, including attendance.
Learning Family Time programme:
Celebration PowerPoint & Class Charts

English, Maths & Science Intervention 

Celebration PowerPoint & Class Charts
LFT Reading Books – Autumn 2021
Year 7: The Breadwinner, by Deborah Ellis
Since the Taliban took over Afghanistan, 11-year-old Parvana has rarely been outdoors. Barred from attending school, shopping at the market, or even playing in the streets of Kabul, the heroine of Deborah Ellis's engrossing children's novel The Breadwinner is trapped inside her family's one-room home. That is, until the Taliban hauls away her father and Parvana realizes that it's up to her to become the "breadwinner" and disguise herself as a boy to support her mother, two sisters, and baby brother.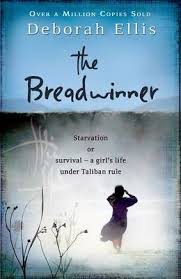 Year 8: The Graveyard Book, by Neil Gaiman
Nobody Owens, known to his friends as Bod, is a perfectly normal boy. Well, he would be perfectly normal if he didn't live in a graveyard, being raised and educated by ghosts, with a solitary guardian who belongs to neither the world of the living nor the world of the dead.
There are dangers and adventures for Bod in the graveyard: the strange and terrible menace of the Sleer; a gravestone entrance to a desert that leads to the city of ghouls; friendship with a witch, and so much more.
But it is in the land of the living that real danger lurks, for it is there that the man Jack lives and he has already killed Bod's family.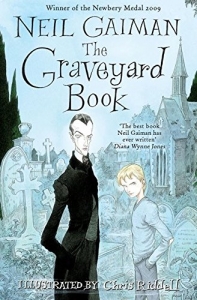 Year 9: Rani and Sukh, by Bali Rai
In 1960s rural Punjab, Billah Bains and Kulwant Sandhu nurture a forbidden love, but when their relationship is discovered, the Bains family have to face the wrath of Kulwant's father, who is angry at his daughter's lost izzat (honour).
The lovers' deaths spark a bitter blood feud between the families, which is to have repercussions years later in contemporary Leicester when Sukh Bains and Rani Sandhu fall in love.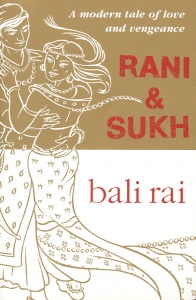 Year 10: Lord of the Flies, by William Golding
Lord of the Flies is a dystopian novel in which a group of young boys are in a plane crash on a deserted island. The boys were leaving England, which is struggling to fight an intense war. When they arrive on the island, they are forced to struggle between the urge to maintain some order and structure, which they've known all their lives.
Instead, however, some of the more rebellious boys give in to their wild natures earlier on and this spreads as a kind of hysteria among the boys. The novel speaks to what can happen when structure is removed forcibly.