The Charter School Bermondsey continues to be a "good" school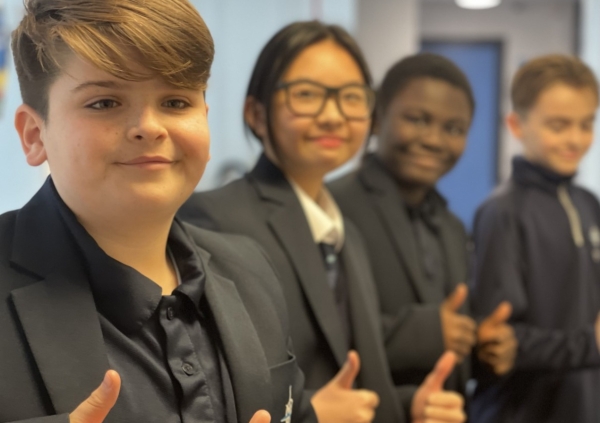 The Charter School Bermondsey continues to be a "good" school

We are pleased to announce that our school has received a good Ofsted report!
This is a wonderful accomplishment and we are so proud of all that we have achieved together.
This report is a testament to the hard work, dedication, and commitment of our entire school community – teachers, staff, parents, and most importantly, our wonderful students.
We are confident that this report reflects the high-quality education and positive learning environment that we strive to provide for all of our students. We are committed to continuing to improve and provide the best possible education for every student, and we are confident that with the support of our school community, we will continue to thrive and grow.
"We are so proud of all that we have accomplished together, and we look forward to continuing to work together to provide the best possible education for all of our students."

"2023 promises to be a fantastic year with our move into a new state-of-the-art building and intention to join The Charter School Bermondseys Educational Trust."

Marcus Huntley (Principal)
Read the full report here: Ofsted 2022 report
Key findings:
Pupils at this school learn in a calm and well-ordered environment.

Leaders and staff have high expectations of behaviour. Pupils behave well in lessons and around the school. They are respectful to each other and to their teachers.

Pupils value the rewards system, and they know that good behaviour and hard work will be recognised.

Teachers know their pupils well.

Leaders have put together a broad and balanced curriculum. Curriculum content has been carefully considered and is taught by staff with strong subject knowledge.

Leaders are ambitious for all pupils, including those with special educational needs and/or disabilities (SEND).

Pupils benefit from a very clear structure to their lessons, and from teachers who are enthusiastic about their subjects.

Pupils take part many different activities and new learning opportunities. For example, they learn to photograph the night sky, develop leatherwork skills, design computer games, and participate in a wide range of sporting clubs.
https://www.charterbermondsey.org.uk/wp-content/uploads/2023/01/Ofsted-thumbs-up-e1672852013214.jpeg
490
600
MHuntley@charterbermondsey.org.uk
https://www.charterbermondsey.org.uk/wp-content/uploads/2023/07/logo-header-blue.svg
MHuntley@charterbermondsey.org.uk
2023-01-04 15:15:12
2023-01-04 19:00:50
The Charter School Bermondsey continues to be a "good" school